What
The Team Escape is a pop-up escape game where working together is key.
How
The Team Escape consists of several small thinking and doing tasks, gathered around themes such as decisive and proactive - entrepreneurship, innovative and contemporary - having ideas and working together. By combining the tasks and making connections, you will find the final code of the final chest that you take out of the room.
Team Escape can also be played in groups against each other (Team Escape - The Battle). The groups play the same game at the same time. After comparing the finishing times, the winning team is declared. This results in experience of success, team spirit and energy after a special experience you could not have done alone.
Debrief
In the debriefing of this serious escape room, you share the experiences gained. Finally, you make a translation into behaviour to be applied in practice.
Pop-up Escape Room for large groups 'Team Escape'
Imagine... You and your team are locked in a room. You see puzzles, numbers, letters, games, riddles all around you... and 5 suitcases. You have to share your knowledge. You can't do it alone, so you have to combine qualities. Use the props, look for clues and complete tasks to crack the code and open the final suitcase. Nothing is what it seems, observe and analyse everything in the room. Is this a clue? Or just a 'smokescreen'. And what do those numbers on the back mean?
Team Escape als teambuilding
Organizations that opt for this workshop want to strengthen cooperation between colleagues. Successfully solving the challenges in this game as a team requires mutual coordination. Daring to ask for help, problem-solving skills and paying attention to each other are also essential.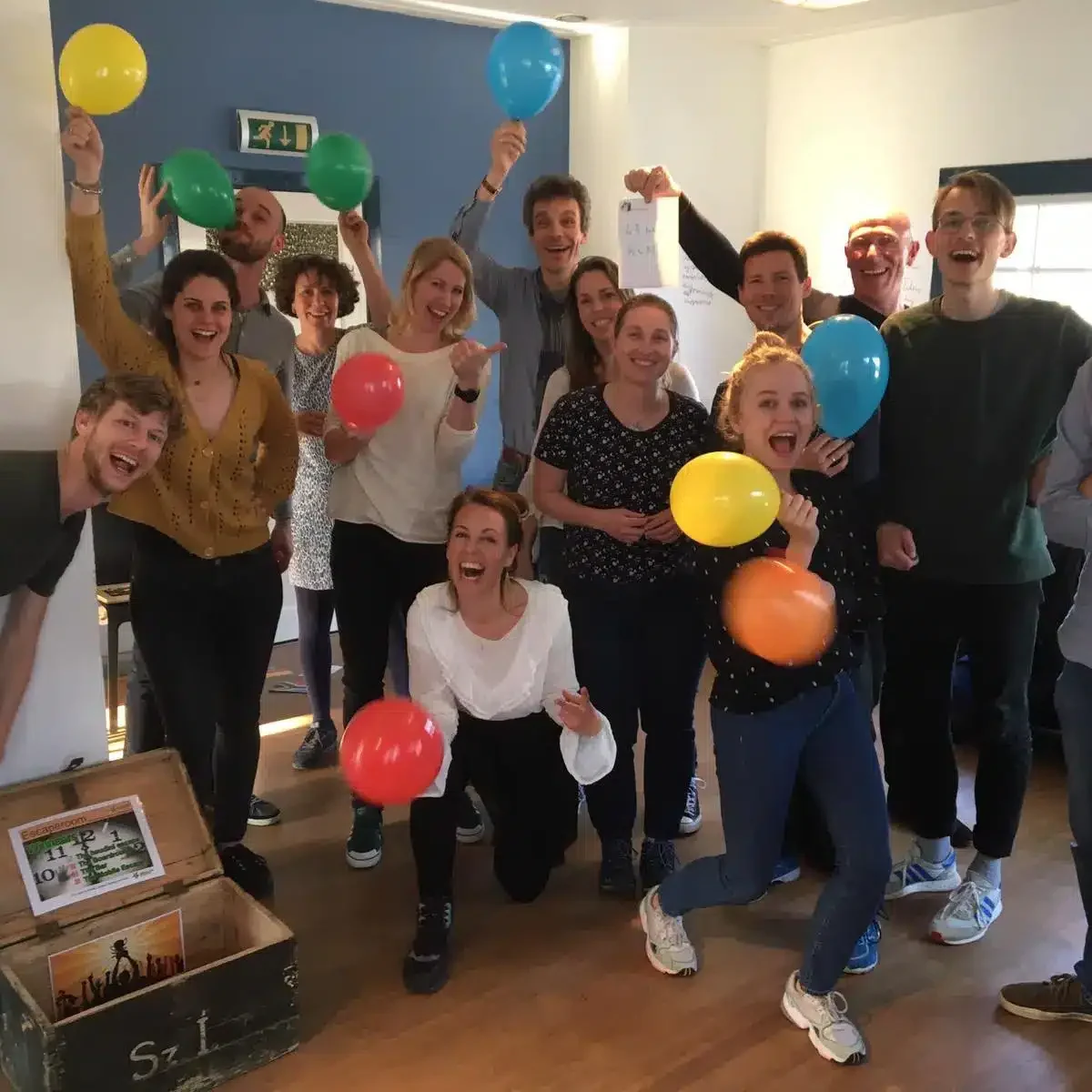 Escape Room on Location
You can play the pop-up experience 'Team Escape - The Battle' anywhere: at the office or in a room near you. Or simply at one of the locations on the Utrechtse Heuvelrug we work with.