Find your teambuilding workshop
At IntoTheMirror, we believe that growth and change happen best when participants become aware of their own behaviour and beliefs.
Our talented facilitators are experts in creating a safe and supportive environment in which participants are held up to the mirror. They guide them in discovering new perspectives and help them transition to their own practice.
Real life gaming & team building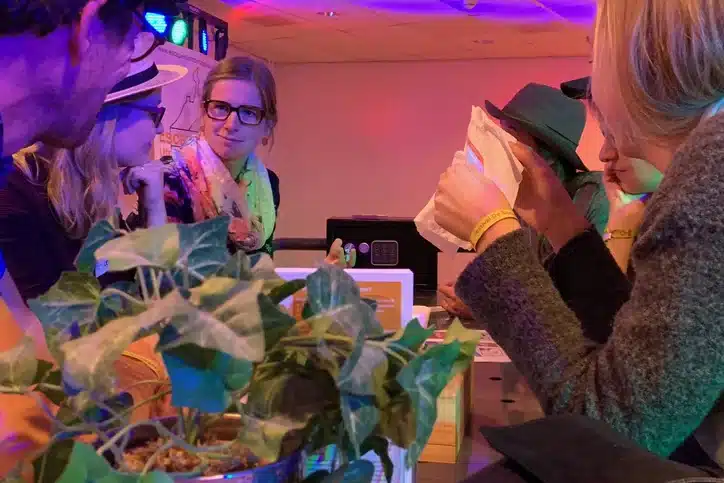 AGATHA'S INHERITENCE

  75 minutes       

  3-24
- cooperate, problem-solving ability, influencing others - 
Experience 'Agatha's Inheritance', an immersive on-site escape room where family members compete for Agaath's inheritance. Solve social puzzles and play a role in the story to determine the outcome. A short but intense experience, perfect as a team day activity! Play at the office, in a room or at one of our venues.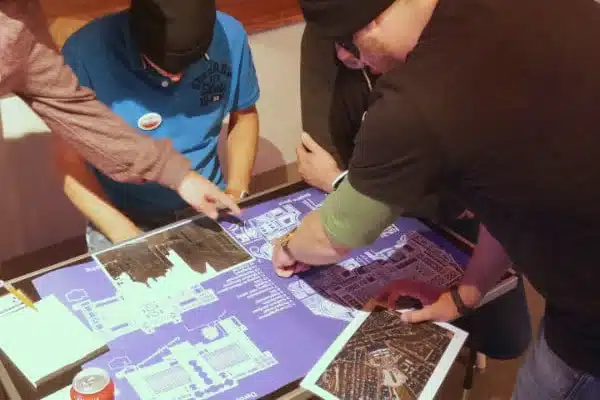 AFTER THE HEIST

  2 hours     

  10-56
- team building, problem solving, dealing with different interests - 
Discover 'After the Heist', a unique on-site escape room where rival gangs team up for a daring heist. Experience the story, solve puzzles, and discover who can be trusted. As a group, determine the outcome and translate the experience into practical behavior. The gangs' hideout can be anywhere, even in the office.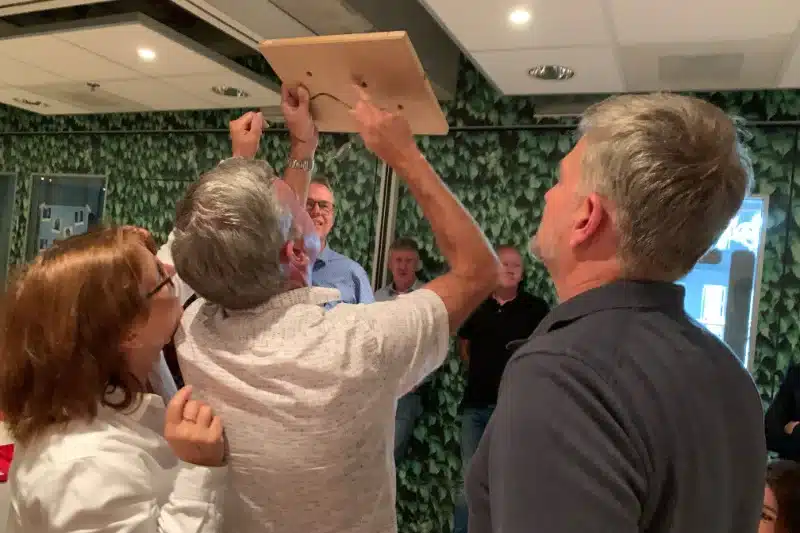 TEAM ESCAPE

  1,5 hour       

  15-500
- team building, problem solving, dealing with different interests - - 
Experience 'Team Escape', a pop-up escape game where cooperation is key. Solve puzzles, combine qualities and decipher the code to open the last suitcase. 'Team Escape' pits groups against each other for success and team spirit. The post-game discussion contributes to a special and energetic team experience!
SPACE HEROES

  3-3,5 uur       

  6-24
- cooperate, effective communication, leadership - 
Experience 'Space Heroes' now! Board our spaceship and carry out missions as a team in Sector XIII. Work together, show leadership and communicate effectively to ensure humanity's safety in space. Receive instant feedback on your team performance in this hybrid simulation. Only with teamwork will you successfully complete missions, so join forces and save humanity!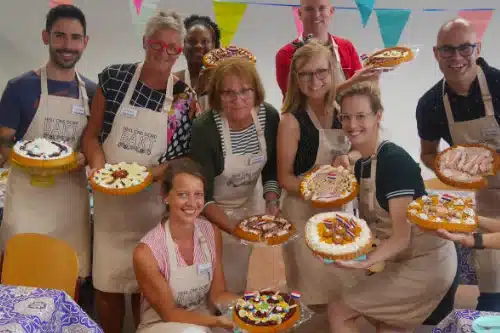 HEEL ONS DORP BAKT

  3-3,5 uur     

  10-48
- creativity, dealing with prejudice, organisational culture - 
Welcome to 'Heel Ons Dorp Bakt', a unique real-life serious game in which you bake and gossip together with fellow villagers. Craft as an councillor, barber or lifeguard with cakes and cupcakes. But remember: it's all about the layers between the cake. Discover how teamwork, creativity and dealing with (pre)judgements come together in this bruising adventure. A delightful mix of fun and valuable learning experiences!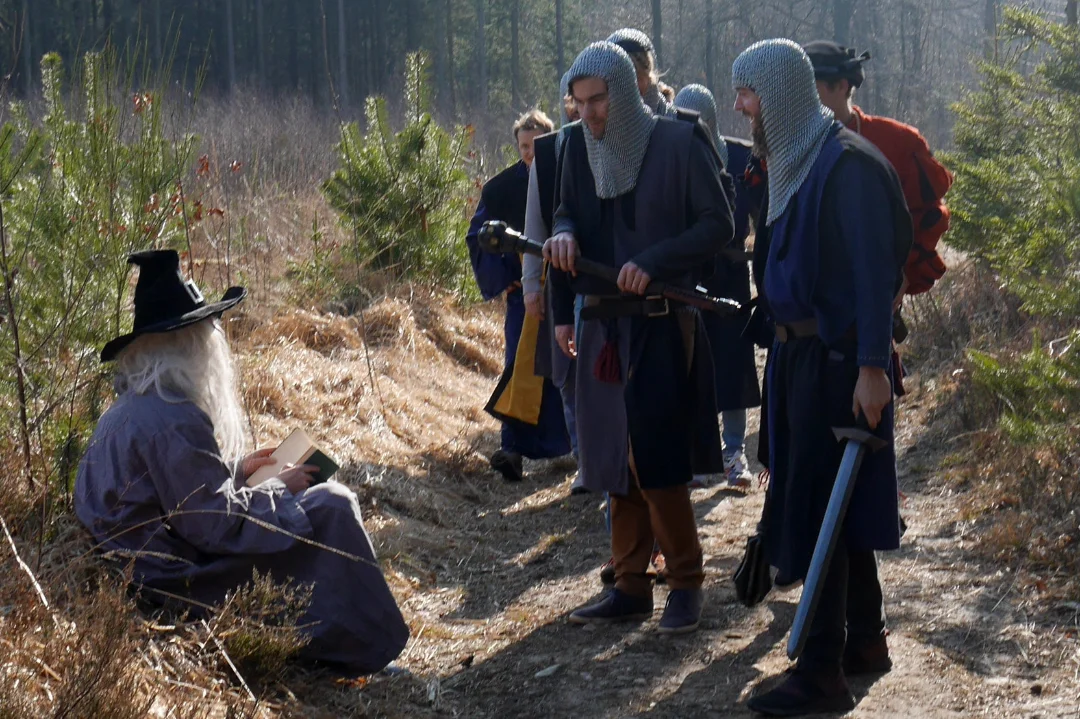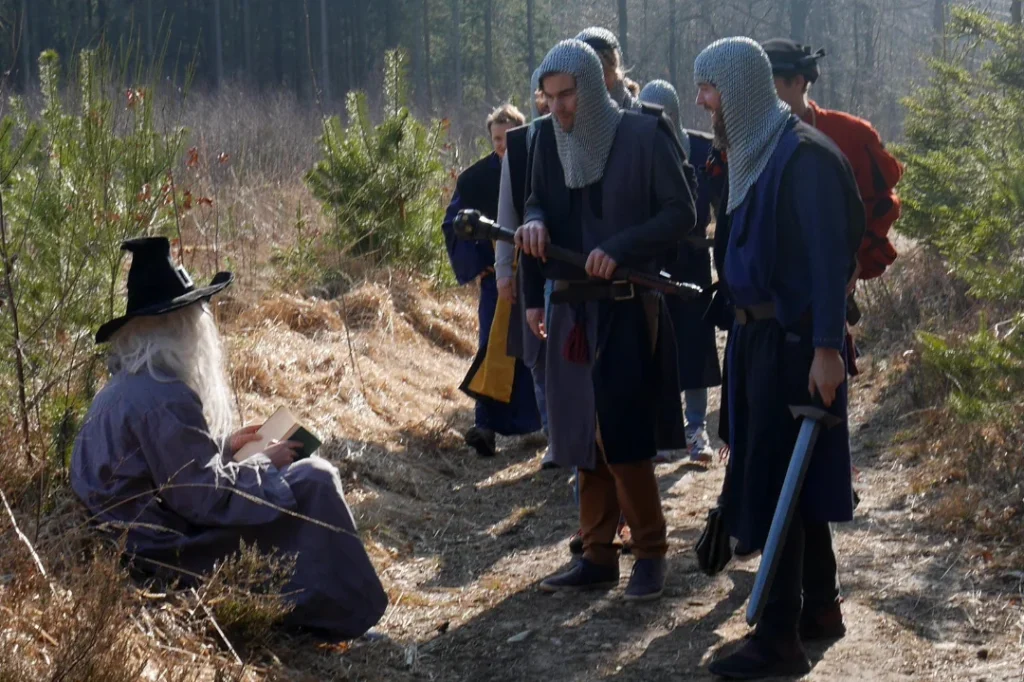 LARPING: FANTASY HEROES

  3,5 hours     

  7-40
- team building, creative, exploring together, outdoor - 
Step into the magical world of 'Fantasy Heroes' and experience a unique Larp adventure as one team in an enchanted fantasy reality! Unleash your creativity as you brave extraordinary situations where words, magic and physical combat are the key to an unforgettable journey of discovery. Dare to face the unknown together in this epic Larp adventure!
Competitive, outdoor & team building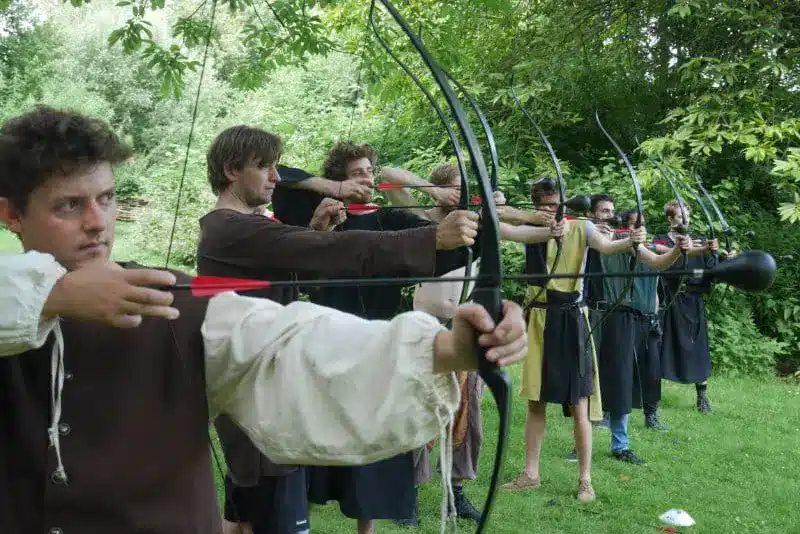 ARCHERY TAG

  75 minutes       

  6-30
- sporty, competitive, cooperating within team, outdoor - 
Discover 'Archery Tag'! Enter the legendary Sherwood Forest, where you sport and competitively hunt your opponents with bow and arrow. Form teams, work together and take on the challenge of protecting Nottingham. Prepare for an outdoor adventure full of excitement and team building - victory is within reach!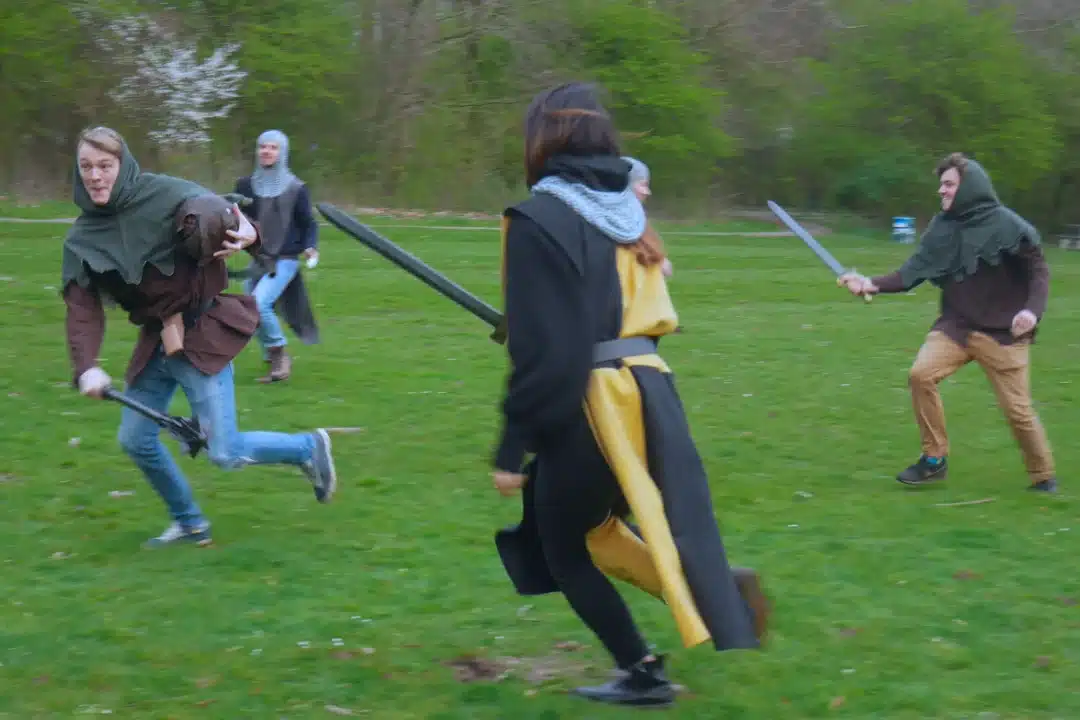 SWORD TAG

  75 minutes       

  6-30
- sporty, competitive, cooperating within team, outdoor - 
Get ready for an epic adventure with 'Sword Tag', the ultimate blend of sportsmanship, competition and teamwork in an outdoor setting! Armed with swords, axes and clubs, compete with other teams in the exciting 'Troll Ball' competition. Werk samen, vecht als een team en verwerf eeuwige roem in deze legendarische uitdaging!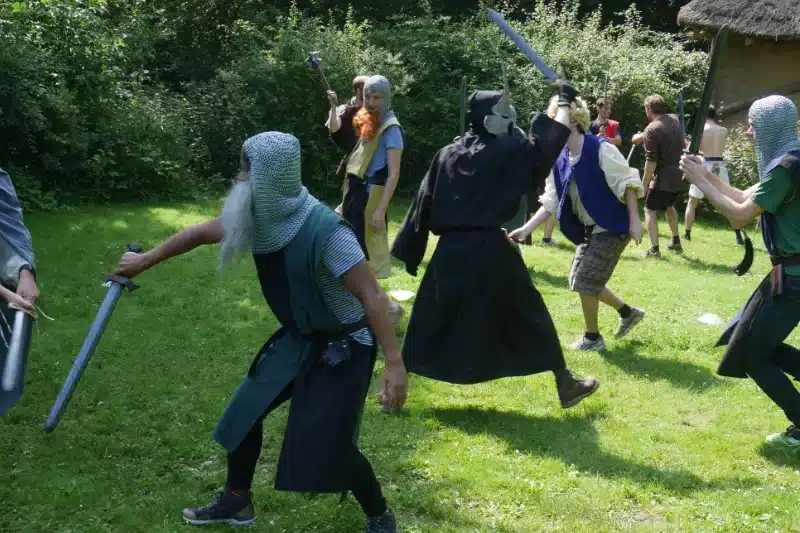 BATTLE TAG

  2 hours       

  6-30
- sporty, competitive, cooperating within team, outdoor - 
Compete in the ultimate battles of 'Battle Tag', where 'Archery Tag' and 'Sword Tag' come together in an epic battle between good and evil. Learn archery and swordplay. Stand as freebooters of Sherwood and soldiers of Nottingham against Mordred's dark army. Who will win the ultimate battle? Experience 'Battle Tag': a phenomenal adventure!
Serious games: subject matter & team building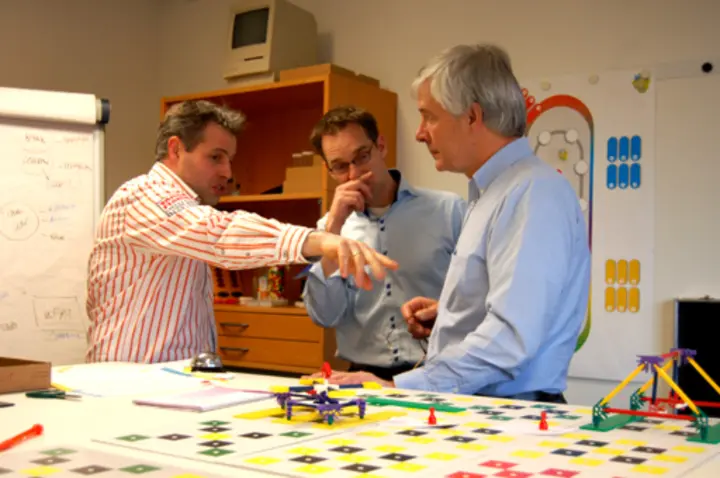 THEMEPARK | project management

  4-7 hours       

  8-20
- working together in projects, communication, project management - 
Welcome to 'Theme Park', the real-life serious game in which you and your team ensure the future of a theme park! Work as an innovation team to create new attractions for The FamilyFun Formula. Communicate and learn about project management as you take the park to a new level. Collaboration and innovation are at the heart of this challenging experience. Get ready for an unforgettable learning experience full of action and fun!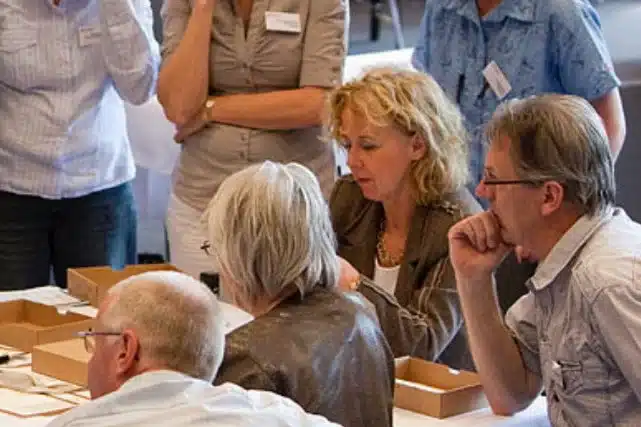 HAPPY TV+ | process management

  4-7 hours       

  8-15
- process cooperation, result-oriented working, process management, lean - 
Welcome to 'HappyTV+', the real-life serious game in which you collaborate in a process. After a major hack, the streaming service has to work temporarily on paper. Apart from departmental thinking, employees have to go back 20 years. Assess received scenarios and make the corresponding TV series a financial success. Learn effective collaboration and about the power of good process management for a sparkling future at HappyTV+!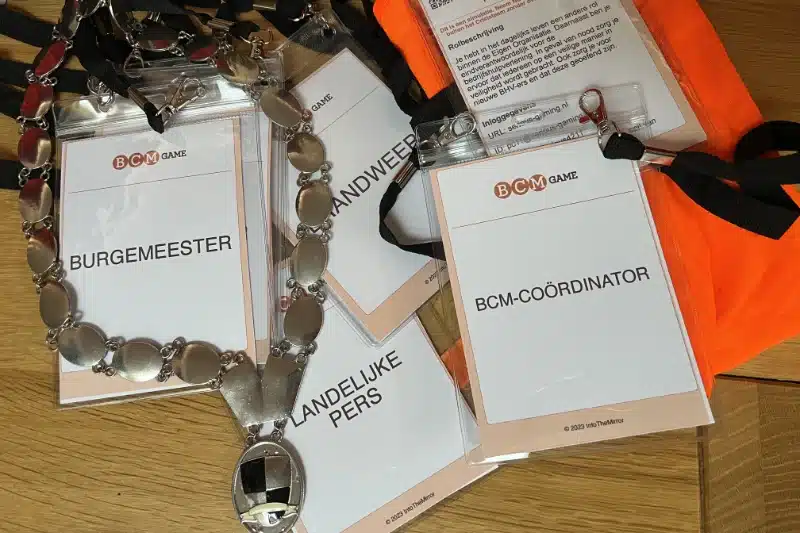 BCM-GAME | business continuity management

  3,5 hours       

  6-15
- crisismanagement, communicatie, business continuity management - 
Together with your team, make sure you pick up the threads quickly after an incident or crisis in your organization. In this communication serious real life game, you work together to ensure that all stakeholders in your Own Organization get the attention they need. Whether it is a fire or ransomware, with this game you practice and sharpen your scenarios. And at the end, you send the signal: business-as-usual!