Teambuilding & samenwerken
Small and large teams looking for a fun activity with content take advantage of IntoTheMirror's Escape Room On Location. Our escape rooms focus on working together. In addition, each Escape Room has its own learning objective. And if you want, we'll custom-build an Escape Room On Location to fit your message or learning objective.
Team building, with imagination.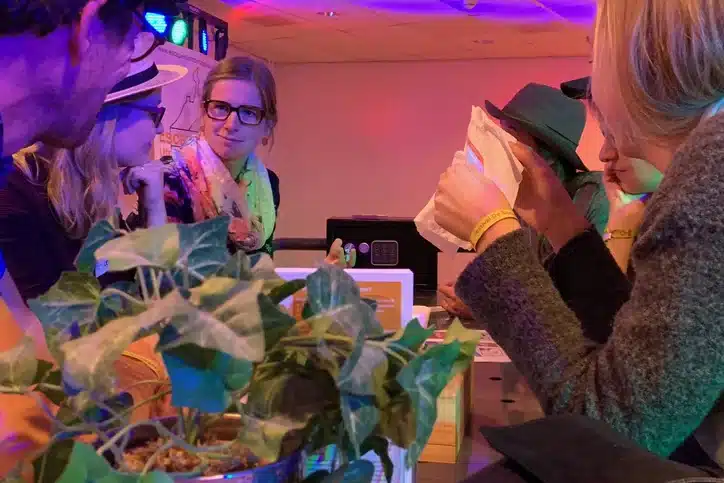 AGATHA'S INHERITENCE

  75 minutes       

  3-24
- cooperate, problem-solving ability, influencing others - 
Experience 'Agatha's Inheritance', an immersive on-site escape room where family members compete for Agaath's inheritance. Solve social puzzles and play a role in the story to determine the outcome. A short but intense experience, perfect as a team day activity! Play at the office, in a room or at one of our venues.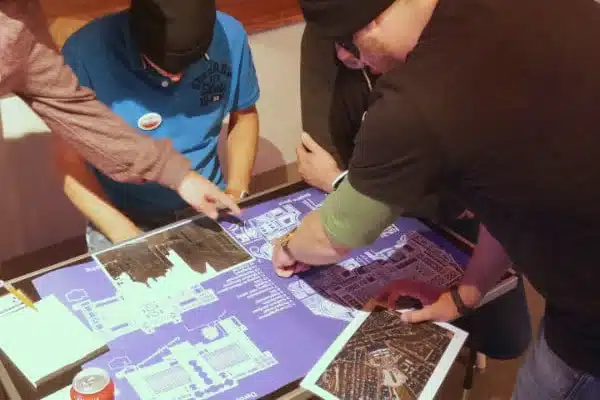 AFTER THE HEIST

  2 hours     

  10-56
- team building, problem solving, dealing with different interests - 
Discover 'After the Heist', a unique on-site escape room where rival gangs team up for a daring heist. Experience the story, solve puzzles, and discover who can be trusted. As a group, determine the outcome and translate the experience into practical behavior. The gangs' hideout can be anywhere, even in the office.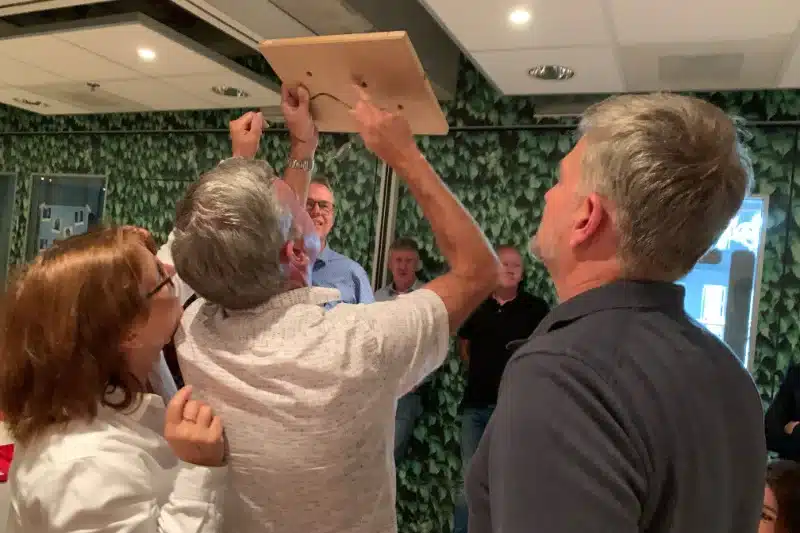 TEAM ESCAPE

  1,5 hour       

  15-500
- team building, problem solving, dealing with different interests - - 
Experience 'Team Escape', a pop-up escape game where cooperation is key. Solve puzzles, combine qualities and decipher the code to open the last suitcase. 'Team Escape' pits groups against each other for success and team spirit. The post-game discussion contributes to a special and energetic team experience!
Three games, which one do you choose now? In all cases, you will not be locked in and puzzle yourself in somewhere to win the game. Depending on your needs, we provide a debriefing based on our observations.Choices Guide
Escape room on location for small groups: Agaath's InheritanceChoice Guide
Agaath's Inheritance can already be played with 3 participants. Ideal for your MT or your executive team to play as a warm up at the beginning or as a conclusion of the heath day. Also if your theme of influencing others is part of the broader theme of the day, choose Agaath's Inheritance.
Escape room on location for teams: After the Heist
Besides collaboration, does dealing with departmental/team vs. organizational interest have your organization's attention? After the Heist is a model of reality where you have an immersive experience with interactive storytelling and challenges. Because of the immersion and the different types of challenges in the game, what is learned stays with you longer.
Escape room on location for large groups: Team Escape
Starting from 20 participants, the Team Escape is interesting. Questions such as "What characteristics did others see of you today?" and "What will you contribute to improve team performance?" are answered based on the experiences gained during the game. The Team Escape can also be played against each other. Then the fastest finishing time proves the level of cooperation within the winning team.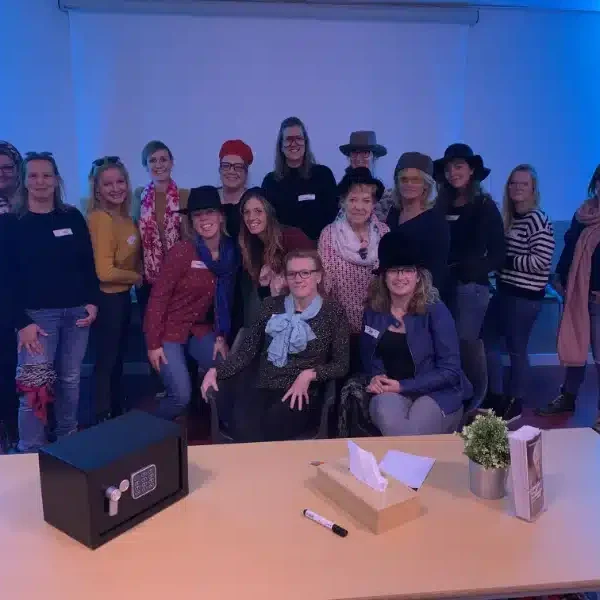 Warming up: The Heist Online
Warm je team op door vooraf op kantoor of tijdens een borrel met elkaar de online proloog op After The Heist te spelen: The Heist Begins. Werk samen en ontdek elkaars probleemoplossend vermogen in deze online escape room.
Escape Room On Location: practically anywhere
IntoTheMirror's pop-up escape rooms can be played in any location: in the room you're already using for your two-day conference center, in the office or even outdoors. Allow for a set-up time of about 30 minutes.
Basically, you choose your own location. Should you still need a suggestion for and location: IntoTheMirror works closely with the conference center Landgoed Zonheuvel in Doorn.